Since their first collaboration at BMI on Mergers & Acquisitions, Tajlei and John have made a specialty of literary musicals about vintage New York. A Time to Be Born had a sold-out run at the Lucille Lortel Theatre as part of the New York International Fringe Festival. Previously, A Time to be Born was chosen for the New Opera and Music Theatre Initiative (NOMTI) "Birth of a Musical" Festival in Boston, and had staged readings as part of the Permanent Visitor Festival: a Celebration of Dawn Powell in New York and at Provincetown Theatre as part of New Voices of the American Festival. A Time to be Born was selected as a finalist for Chicago Stages, Summer Play Festival, The EST Rusty Magee Musical Project, NYMF and NAMT.
Glimpses of the Moon, A Jazz Age Musical based on Edith Wharton's 1922 novel (book & lyrics by Tajlei Levis, music by John Mercurio) premiered at the Oak Room of the Algonquin Hotel, starring Patti Murin (Lysistrata Jones) and Stephen Plunkett (War Horse) with guest stars including Susan Lucci and Andrea Marcovicci. Glimpses played at the Oak Room for two years of winter Monday nights, through March 2009. Regional productions include: MetroStage in Virginia and Georgia Ensemble Theatre in Atlanta, which produced a cast album CD of the show. Glimpses of the Moon has been published by Samuel French. www.glimpsesofthemoon.com
The Bootlegger & The Rabbi's Daughter – book & lyrics by Tajlei Levis, music by John Mercurio. This new musical has just been selected as a finalist for the New York Musical Theatre Festival and will have a developmental reading in July. The Dorset Theatre Festival in Dorset, Vermont will present a reading of the entire show this summer. Tajlei wrote a bi-weekly column about the process of collaborating and developing this new musical for the Samuel French on-line magazine Breaking-Character.com.
Tajlei is a graduate of Columbia College (and a writer /producer of the Varsity Show and winner of the Seymour Brick award for Best Play). She graduated from NYU Law School and has worked as both a corporate and entertainment lawyer. She has an MFA in Creative Writing from Hunter College where she received the Scharps Prize for her comic memoir and was mentored by Change-Rae Lee. Tajlei was a lyricist member of the BMI Musical Theatre Workshop and is a member of the Dramatists Guild.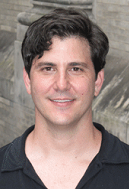 John Mercurio - Composer
Most recently, John's new musical Through the Looking Glass (conceived and developed by Andrew Kato) had its premiere at the Maltz Jupiter Theatre.
In 2012, John's musical Academy (for which he wrote book, music and lyrics) had its regional world premiere at the Maltz Jupiter Theatre where it was named one of the top ten best shows of 2010 by South Florida Theatre Review. Before this, Academy won the award for Best Musical at the Daegu International Musical Festival (DIMF). Before that, it completed its sold-out run at the New York Musical Theater Festival (NYMF), where it was twice extended. Academy received the NYMF Awards for Excellence in Music and Honorable Mention for Excellence in lyrics, Outstanding Musical and Outstanding Direction (John Carrafa). It also received the DIMF Award, which honored the show with a production at the Daegu International Musical Theatre Festival in South Korea this summer. In 2009, John was awarded the ASCAP Foundation Cole Porter Award for music and lyrics for his work on Academy. Before NYMF, Academy was developed at workshop at the Maltz Jupiter Theatre funded by a MacArthur grant.
John is also the recipient of an award from the Jonathan Larson Performing Arts Foundation and a Commendation Award from the Gilman & Gonzalez-Falla Musical Theater Foundation.
In 2008 his new musical Myth was developed at the O'Neill Music Theater Conference, where John received The Georgia Holof Lyricist Award for his work. John is one of a handful of artists to be chosen to attend the O'Neill twice, having been there in 1998 with his musical A Tailor's Tale.
With collaborator Tajlei Levis, he wrote Glimpses of the Moon (published by Samuel French) which played in the Oak Room at the Algonquin Hotel in New York. It had its regional premiere at MetroStage in Alexandria and was also produced at the Georgia Ensemble Theatre. The original cast recording is available on Itunes and cdbaby. Also with Ms. Levis, he wrote the music for A Time to Be Born, based on the novel by Dawn Powell, which played at the Lucille Lortel theatre as part of the New York Fringe Festival.
John wrote the score and co-wrote the book to Diva Diaries which ran for three months at the Lakeshore Theatre in Chicago. Before that, it played at the Tampa Bay Performing Arts Center and the Broward Center for the Performing Arts.
Other works include: The Riverhaven Book Club (the Lyric Theatre, Florida), 1001 Nights, (workshop at the George Street Theatre) and Arturo's Window, which tells the fascinating true story of John Jerome who embezzled four million dollars to help uninsured people with AIDS as well as support emerging cabaret artists.
John has also composed the incidental music to plays and the scores to three ballets including one on which he collaborated with former New York City Ballet dancer and choreographer Miriam Mahdaviani. He received degrees from the Eastman School of Music and NYU and was a member of the BMI Advanced Musical Theatre Workshop.